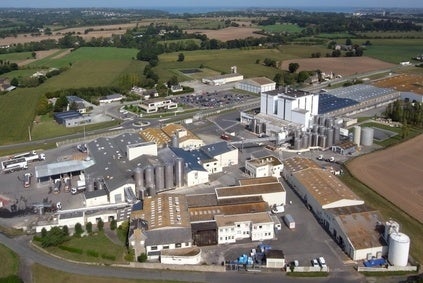 French dairy co-operative Laïta has announced heavy investment in increasing production capacity for baby and premium milk as it seeks to tap international markets.
Laïta is targeting Asia, notably China, where it has one of its managers permanantly located. It is also eyeing Africa and the Middle East, regions where demand for safe milk, has soared, in particular for powdered baby milk.
As part of an EUR80m (US$109m) investment programme, Laïta is spending EUR35m on a milk drying tower at its processing plant in Créhen, in Brittany. It is scheduled to enter service in 2017 with an annual capacity of 30,000 tonnes
At the same plant, EUR13m will be invested in a new packaging unit for baby milk.
Spending also focuses on facilities for the demineralisation of 7,500 tonnes of whey annually, the optimisation of processes for the separation of milk proteins and the renovation of existing facilities.
The new investment will lift Laïta's global milk processing capacity by around 15%.