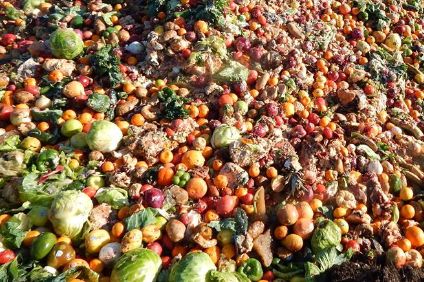 France has topped the rankings among the 35 high-income countries in a gauge measuring food loss and waste, sustainable agriculture, and nutritional challenges, while both the US and the UK failed to feature in the top 20.
The Food Sustainability Index (FSI) is compiled annually by the Economic Intelligence Unit and the Barilla Center for Food and Nutrition Foundation, and tracks 67 countries overall. The index can be broken down to show the results for each individual segment, and also by country status in terms of high-, middle- or low-income nations.
In the high-income bracket covering the three categories for 2018, the Netherlands, Canada, Finland, and Japan feature in the top five, respectively, behind France. The UK ranks 21st followed immediately by the US. Meanwhile, Australia holds the number 11 spot, with Germany at 15 and Ireland right behind.
At the bottom of the rung is the United Arab Emirates, followed in ascending order by Saudi Arabia, Slovenia, Slovakia and Malta.
"France's strong showing rests on high scores across the FSI's three pillars," according to a commentary accompanying the results. "Its performance is particularly strong in the food loss and waste category. "In a world where a third of all food produced globally is either lost or discarded, according to estimates from the UN's Food and Agriculture Organisation, France has been in the vanguard of policies and measures to reduce such losses, for example via best-practice legislation requiring supermarkets to redistribute leftover food to charities serving poor communities."
Conversely, the US was shown to have a poor record in the nutritional challenges segment: "It performs poorly in indicators such as prevalence of overweight, physical activity and dietary patterns (eg, characterised by diets high in sugar, meat, saturated fat and sodium)," the comments noted. "On a positive note, there are a number of initiatives in the country to address these nutritional challenges. Our white paper highlights the role regulators can play in requiring food manufacturers to include healthy ingredients, such as vitamins, micro-nutrients and iodine.
"And the US Food and Drug Administration has done this by introducing a new nutrition facts label for packaged foods."
In the middle-income bracket covering the three categories, Columbia ranked first followed by China and Zambia, with Bulgaria, Russia and South Africa languishing in the bottom three.
Rwanda, Uganda and Ethiopia feature at the top of the low-income rankings, with Sierra Leone, Mozambique and Senegal at the tail-end.
Looking at the results taking in all the 67 countries measured across the three categories, both the UK and US trail China, South Korea, Ireland, Rwanda and Hungary, to name but a few, as they feature at number 24 and 26, respectively. France, the Netherlands, Canada, Finland and Japan remain in the top five overall.