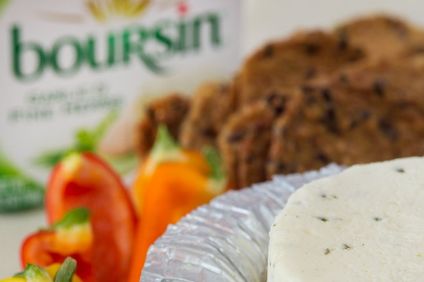 French cheesemaker Bel Group has unveiled a sustainability "charter" under which the Boursin owner will work to see environment-friendly measures deployed in all ten of its dairy supply basins.
Bel's Global Sustainable Upstream Dairy Charter has been prepared in conjunction with environmental protection organisation WWF and encompasses six "strategic drivers", among which are pasture grazing and local and sustainable animal feeding.
The Paris-based company, which collects nearly two billion litres of milk annually from its 2,650 partner producers across the globe, said it wants to contribute to dairy production that "cares about humanity and preserves the planet's resources".
Bel suggests through the charter it is "opening the door to innovative practices, co-constructed with dairy farmers to encourage sustainable farming and create value for dairy industry players and consumers alike".
Antoine Fiévet, Bel's chairman and CEO, said: "Bel's responsibility is not limited to the scope of our activities.
"It extends across our entire value chain from the farm to the table. The global charter solidifies the partnerships that we have sought to develop with the dairy producers in our various supply basins. It will form the foundation of our shared endeavour to meet the economic, social and environmental challenges of the dairy industry and the changing expectations of consumers."
The charter sets numerical targets across a number of strategic areas: sustainable farming models: animal welfare, dairy cow access to pasture grazing, local and sustainable animal feeding, reducing dairy farming's environmental footprint, and dairy product nutritional quality.
Specific targets for 2025 include 100% of dairy farmers who supply milk to Bel being certified by a third party as compliant with the Bel Animal Welfare Charter and 100% of milk being collected from pasture grazed cows, whenever feasible in regions with a pastoral tradition.
Bel has 12,700 employees in some 30 subsidiaries around the world. Its products are prepared at 32 production sites and distributed in more than 130 countries.