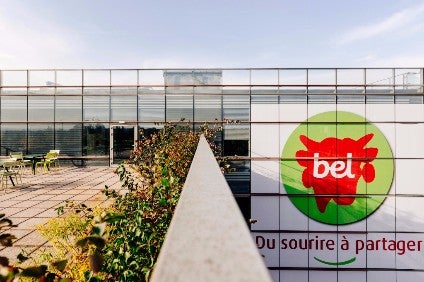 Bel Group, the France-based food manufacturer behind brands including The Laughing Cow cheese, has revealed a new strategy based on healthy snacking. 
The group said it will will develop "hybrid products incorporating dairy and vegetable raw materials" from 2020.
Bel said its new strategy is intended to transform its business model and brands to "accelerate the company's sustainable growth strategy" with a "broadened portfolio of dairy, fruit and hybrid products" including plant-based items.
The company said the strategy is "founded on a responsible and profitable business model".
It plans to extend its offering beyond cheese and fruit products, and will now develop its activities in "complementary areas". 
Bel said all of its brands are "subject to strong innovation plans to help deliver inclusive and responsible healthy snack solutions to Bel's markets".
Cécile Béliot, Bel Group executive vice president for strategy, growth drivers and markets, said: "Food for all has been in Bel's DNA from the start, thanks to our single-serving portions model, on which our unique product portfolio is based. 
"Our success is built on a determination to make dairy goodness accessible to families all over the world, and our goal today is to go further by inventing new products and offering consumers inclusive and responsible brands." 
Bel's sustainability goals include achieving packaging that is 100% recyclable and/or biodegradable by 2025. Today, 81% of the packaging used by Bel can be recycled or is biodegradable. 
It is also targeting carbon neutral status for the group's operations by 2025.
Bel has 12,600 employees in more than 30 countries.