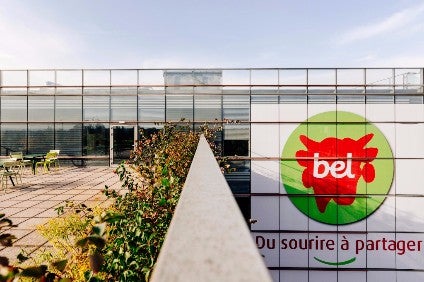 Bel, the France-based food manufacturer behind brands including The Laughing Cow cheese and GoGo Squeez fruit snacks, has drawn up plans to cut jobs in its home market.
The company pointed to "a particularly demanding market environment", in which it claimed it "faces significant challenges to safeguard its competitiveness, particularly in France".
Under Bel's proposals, which will be put forward for consultation with staff and their representatives, the company's site in Suresnes will see the changes.
Bel said it is planning to create posts elsewhere in its domestic business, so while 160 posts could be for the chop, the company is looking to fill 116 positions.
With a cheese portfolio that also includes Leerdammer and Boursin, Bel says it is the world's third-largest cheese maker by annual sales, behind Kraft Heinz at two and Lactalis, which leads the sector.
In 2016, Bel acquired a majority stake in fellow French business MOM Brands, the owner of the GoGo Squeez brand.
In 2017, Bel grew its net sales year-on-year by 19% to EUR1.86bn (US$2.19bn), or by 5.1% on an organic basis.
However, the company's operating income fell 27.9% – to EUR215m – while its net income dropped 15.6%, to EUR180m. High raw-material prices hit profitability.
In the first half of 2018, Bel's net sales declined year-on-year 2.4% to EUR1.63bn amid pressure from exchange rates. Sales rose 2.3% on an organic basis.
However, amid continued pressure from raw-material prices, the group's operating income slid 33.1% to EUR88m. Its net income dropped 36.9% to EUR53m.