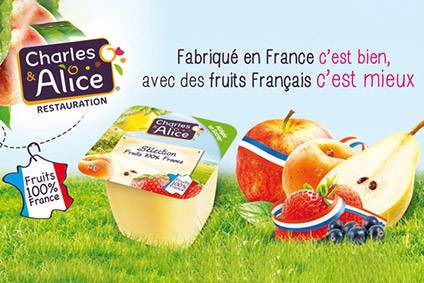 French desserts manufacturer Charles & Alice, has increased the capacity of its production plant in Allex, in south-east France, by 40%
It says it has made the move in order to accommodate strong demand from the supermarket channel for its range of compotes without added sugar.
Some EUR8m (US$9.5m) has been invested in the extension which will lead to the creation of 17 new jobs and allow the company "to improve the flexibility of production" at the site.
The company, which has an annual turnover of just over EUR140m and employs 400 staff, is market leader in the segment in France.
"This investment illustrates our commitment to getting closer to customers and consumers while at the same time supporting sustainable economic growth in our region," said Charles & Alice's CEO, Thierry Goubault.
In 2013, private-equity firm Equistone joined counterpart, CM-CIC Capital Finance, in becoming a shareholder in Charles & Alice. One of the company's strategic objectives is to increase its supplies of French organically-grown fruit and to date it has signed more than 20 partnership agreements with producers in the segment.