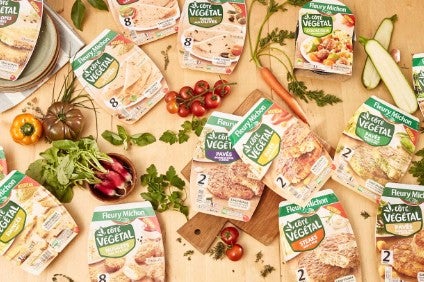 Fleury Michon, the French food manufacturer, has announced a change of chief executive, with incumbent Régis Lebrun stepping down for health reasons.
The prepared salads and deli-meats maker has named Billy Salha, most recently a senior executive at pen and razor group Société Bic, as its new CEO.
Salha, who spent seven years at Mars in the nineties, will take the helm at Fleury Michon on 4 November.
In a stock-exchange filing, Fleury Michon said Salha's "mission" will be to "accelerate the implementation" of a strategy that includes "increasing [the company's] leadership in the French grocery retail segments of naturalness, pleasure and well-being". Fleury Michon said it is also eyeing becoming the "world leader" in prepared meals for the airline industry.
In June, the company snapped up a majority stake in Netherlands-based Marfo Food Group, a foodservice supplier to airlines.
The Marfo deal was announced alongside two others, which saw Fleury Michon acquire almost 38% of Belgium frozen ready-meal supplier De Gentse Kluis, as well as 50% of vegetable producer Frais Émincés.
In 2018, Fleury Michon posted a 1.2% rise in revenue to EUR725.3m (US$795.2m). The company's operating income stood at EUR18.7m against EUR11.5m in 2017, while net income was EUR14.4m, versus EUR8.6m the previous year.
In the first half of 2019, Fleury Michon's revenue dipped 2.7% to EUR348.8m as an IT issue hit its sales in France.
However, the company also made an operating loss of EUR5.7m – against operating income of EUR10m in the corresponding period a year earlier – as the group felt the effect of higher pork prices, pushed up by the African swine fever outbreak hitting Asia and parts of Europe.
Fleury Michon generated a half-year net loss of EUR8.8m, versus a profit of EUR6.3m in the first half of 2018.