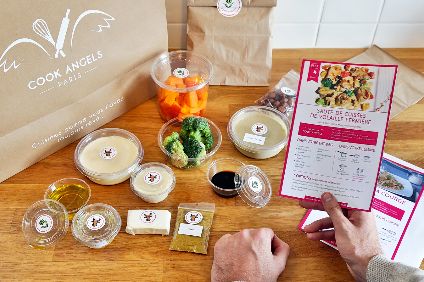 French manufacturer Norac Foods has snapped up a majority stake in local meat-kit supplier Cook Angels.
The deal marks the entry of Norac, a bakery and convenience foods manufacturer, into the meal-kits market.
Norac's investment in Cook Angels was part of a EUR2.2m (US$2.6m) fundraising round for the fledgling firm.
In a statement announcing the investment, Norac claimed Cook Angels was the "only meal-kit supplier preparing and delivering recipe kits that provide freshly-cut vegetables and offering a premium customer experience".
Subscribers receive a box every week containing ingredients and recipe cards for meals that can be made in 10 to 30 minutes.
Norac said Cook Angels should benefit from its experience in the preparation of convenience foods and from its supply chain.
Bruno Caron, Norac's president who set up the international group in 1989, said: "In step with contemporary lifestyles, [Cook Angels] offers healthy and gourmet meal solutions, ones that are practical and easy-to-use ones and which make life easier for consumers who do not want to choose between eating fast and eating well."
In a statement, Joy Solal and Charlotte Sieradzki, the co-founders of Cook Angels, said: "In addition to its strength in the agri-food industry, we have seen Norac as a stable, long-term family partner who has placed absolute confidence in our ability to instil and democratise a new way of cooking.
"We are convinced that this partnership will help us boost our growth without diluting our identity and our vision of healthy-eating."