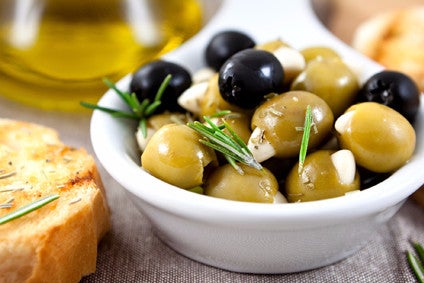 Olives & Co., the France-based olives-to-spreads business, has secured fresh investment from French bank Crédit Agricole.
The company has been backed by Crédit Agricole since 2009, including through the bank's Crédit Agricole Régions Investissement unit, or Carvest. The latest investment has been made through IDIA Capital Investissement, a private-equity arm of the bank. Financial details were not disclosed.
"We are pleased to support the Olives & Co. group in the next phase of its development," Jacques Simon, investment director at IDIA Capital Investissement, said. "The Olives & Co group has a strong entrepreneurial culture thanks to its quality shareholders, has a history of profitable growth and has a strong brand – Croc'frais – the leader of its market.
Croc'frais is one of two olives brands marketed by Olives & Co., the other being Mille et un Sud. Its business also includes the Maison Raymond spreads brand and two fish soup brands – Marie-Amélie and Le Marmiton.
Olives & Co., which has annual sales of EUR30m (US$31.8m), is headquartered in Mignières in northern France. One of the company's three production sites is in Mignières, where it manufactures its olive lines. A plant making spreads is in Nimes in the south of France; a plant in Frontignan, 77km south of Nimes, produces Olive & Co.'s fish soups.
Nicolas Ravachol, investment director at Crédit Agricole Régions Investissement, said: "The expansion of the project with IDIA Equity is obvious to the group Crédit Agricole, which has been supporting the Olives & Co. group since 2009 through several regional investment structures led by Carvest."
Serge Durand, president of Olives & Co., added: "We chose IDIA Capital Investissement because their approach matches our human values and our vision of shareholder relations. In addition, their knowledge of agri-food and their financial capacity will enable us to move to our strategy."