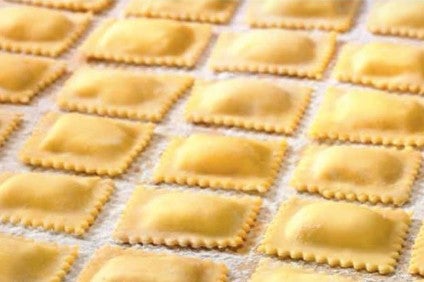 French food firm Saint Jean is to invest EUR48m (US$53.4m) in a new fresh pasta plant.
Construction work will start next month with provision made for six production lines. The 7,500-square-meter facility is scheduled to be operational late in 2020 or early the following year.
To be built at Saint Jean's headquarters in Romans-sur-Isère, in southern France, the new facility will allow an existing plant on the site to specialise in the production of raviolis.
"We are currently only a small player in fresh pasta but see considerable potential for growth given the strong demand in the segment in France," a spokesperson told just-food. Apart from the new plant supplying the domestic market, Saint Jean is also eyeing export opportunities, notably in Germany and China, the spokesperson said, declining to disclose what the annual production capacity of the new plant would be.
The expansion project also makes provision for the construction of a 6,000 sq m logistics centre and 4,700 sq m of office space.
Speaking in the French press, Saint Jean's CEO, Guillaume Blanloeil, revealed the company's turnover increased by almost EUR4m in 2018 to EUR74m and he expects the 2019 figure to be even better. His comments were confirmed by the spokesperson.
Saint Jean's long-term objective is to increase annual turnover to EUR100m.
Its product portfolio also includes quenelles and ready meals, as well as organic fare, which accounts for 20% of the company's business.