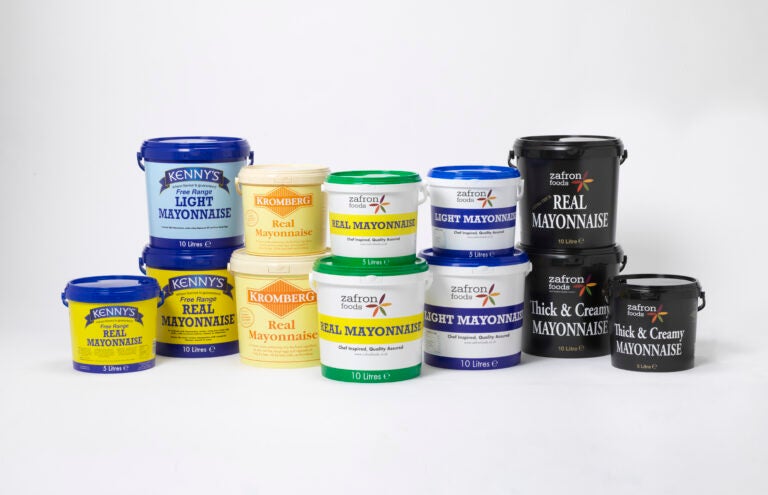 Solina Foods, the France-based savoury ingredients supplier, has acquired UK-based condiments business Zafron Foods for an undisclosed sum.
It has bought the second generation London company, which makes mayonnaise, sauces, dressings, chutneys and deli fillers, from the Kenny family.
Zafron, which works out of two manufacturing sites, supplies its products to mid-sized foodservice chains. Its brands include Kenny's, Zafron and Kromberg.
It has 65 employees and reported annual net sales of GBP23m (US$28.9m).
Solina said the acquisition is part of its strategy to "develop its product capabilities and portfolio, across dry seasonings, coating systems and custom-sauces, and a one-stop-shop approach".
In April it acquired Sauces & Créations, a French sauce producer.
Anthony Francheterre, Solina's CEO, said: "Quick service restaurants, dark kitchens and home meal replacement are driving growth in the sauce sector, particularly in the highly developed UK foodservice market.
"Yet, there remains a need for custom-sauce capacity and capabilities. Solina, with our culinary heritage, and Zafron Foods, with its complementary capabilities and channels, will address that un-met need while advancing our shared mission to make food matter for people and the planet."
Jack Kenny, who will stay as a managing director of Zafron Foods with his management team after the deal, said: "We see Solina as the ideal partner to enable the next chapter in our growth story."
He added: "We can create opportunities for Solina while benefiting from procurement synergies, cross-fertilisation with other liquid solutions sites and their expertise in custom culinary solutions."