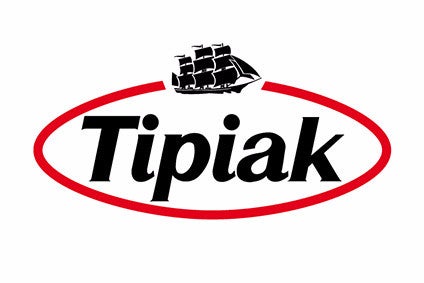 Tipiak, the French food group, saw its sales rise in 2016, helped by the "very strong" growth of products sold under its namesake brand in the country's supermarket channel.
However, the increase in sales Tipiak reported for 2016 was at a lower rate than it achieved in 2015.
Tipiak's sales were up 2.6% last year at EUR197.6m (US$209.9m), with growth from its dried and frozen goods. In 2015, Tipiak's sales rose 3.6% year-on-year.
The company's frozen division saw its sales grow 3.3% in 2016 to EUR122.8m. Sales from Tipiak's dried foods business rose 1.5% to EUR75m.
The group pointed to a 10.3% jump in sales of its Tipiak-branded products in France's supermarket sector.
In total, sales of products sold under the Tipiak brand across all channels accounted for 59% of the company's turnover in 2016, up three points on 2016.
Tipiak plans to report its full financial results for 2016 in March.