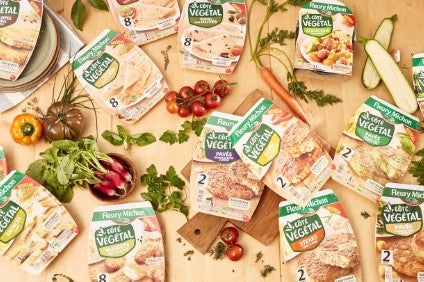 Fleury Michon, the French cooked meats-to-ready meals group, has teamed up with local pork processing firm Vallégrain to try to accelerate the development of organic pork products in its home market.
The company has been looking to increase its offering in the segment only to come up against supply difficulties in France.
Fleury Michon confirmed to just-food comments made by its head of marketing, Frédéric Lebas, in the French press in which he highlighted the lack of organically-bred pork.
"According to estimates from the French cold meats federation, FICT, seven times as many organic producers as there are at present are required to satisfy domestic demand alone," he said.
Less than 1% of global French pork production is organic.
In launching an organic charcuterie range of 12 products over a period of six months, Fleury Michon has had to source its supplies from Denmark.
However, in setting up a 50/50 joint venture with western France-based Vallégrain, named Vallégrain Développement, it hopes to go a long way towards meeting its requirements locally.
From the end of this month, Fleury Michon will launch a further four organic products, among them smoked lardon cubes and grilled sausages ready to re-heat.
The group has set itself the objective of having 20% of its product range under the European AB organic label by 2022.