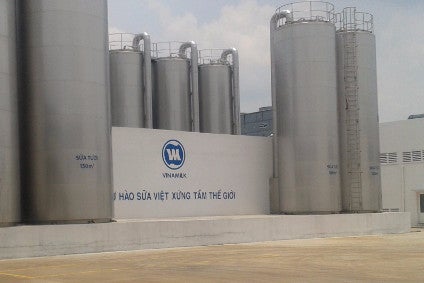 Singapore-based food and beverage group Fraser and Neave is looking to further increase its stake in Vinamilk, Vietnam's largest dairy business.
F&N, the second-largest investor in Vinamilk behind the Vietnamese government, is planning to buy around 1.5% of the company's shares. If the transaction is approved, F&N will own around 17.8% of Vinamilk.
The group's plan to up its stake in Vinamilk was announced on 28 December. It came just a fortnight after F&N increased its shareholding from just over 10% to 16.35%. The company bought those shares from Vietnamese sovereign investment fund the State Capital Investment Corporation, which had decided to sell part of its 45% stake in Vinamilk. F&N paid SGD9.05 a share for that tranche of Vinamilk. It did not detail what price it would pay in its latest proposed transaction.
When F&N announced it had taken its stake in Vinamilk from just over 10% to 16.35% last month, it said: "F&N expects that the increased stake in Vinamilk will allow F&N to reap greater streams of dividend income and increase its foothold in Vietnam. F&N believes that Vinamilk's existing businesses and product offerings offer a solid foundation to build on future value creation, supported by well-invested production facilities and strong cash generation."