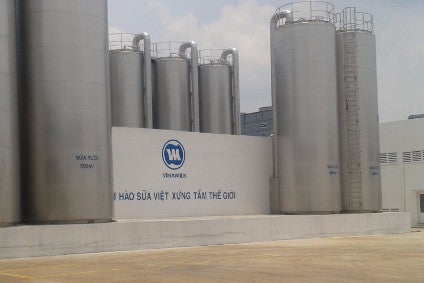 Fraser and Neave said it wants to increase its exposure to the Vietnamese market through its move to raise its stake in local dairy group Vinamilk.
The Singapore-based food and beverage business said yesterday (12 December) its bid to increase its shareholding in Vinamilk, Vietnam's largest dairy business, had been successful.
Vietnam sovereign investment fund, the State Capital Investment Corporation, was looking to sell a 9% chunk of its 45% stake in Vinamilk. The SCIC said in September it planned to offload its shareholding in Vinamilk in stages. F&N was the only buyer of shares from this first portion of its stake in Vinamilk.
F&N, which already owned just over 10% of Vinamilk, said yesterday it had reached agreements to buy another 78,378,300 more shares in the company, representing approximately 5.4% of the SCIC's stake. The bid, first announced last week, has been made via two of F&N's subsidiaries.
The Singapore-based group is paying SGD9.05 per share for the new stake, or a total of SGD7.1m. The deal builds on F&N's existing 10.95% stake in Vinamilk, bringing its total ownership to 16.35%.
"F&N expects that the increased stake in Vinamilk will allow F&N to reap greater streams of dividend income and increase its foothold in Vietnam. F&N believes that Vinamilk's existing businesses and product offerings offer a solid foundation to build on future value creation, supported by well-invested production facilities and strong cash generation," F&N said.
Speaking to reporters to announce the deal, F&N CFO Hui Choon Kit said: "We have been waiting for the State Capital Investment Corporation to sell a significant volume of Vinamilk shares for a very long time. We are happy with the outcome now," according to quotes published by The Asian Nikkei Review.
F&N's food and beverage arm produces and sells soft drinks, dairies and ice cream. The division consists principally of a 56% stake in a Malaysia-listed entity, Fraser & Neave Holdings Bhd, an unlisted soft drinks and dairies business in Singapore, as well as ice cream operations in Singapore, Malaysia and Thailand.
Through the unlisted F&B Singapore unit, F&N has a 70% stake in Yoke Food Industries Sdn Bhd, a Malaysia-based company that manufactures, markets and distributes canned beverages in Malaysia and exports to Singapore, Indonesia and Indochina. Fraser & Neave Holdings Bhd, meanwhile, has a 20% stake in Malaysian food and drink group Cocoaland.