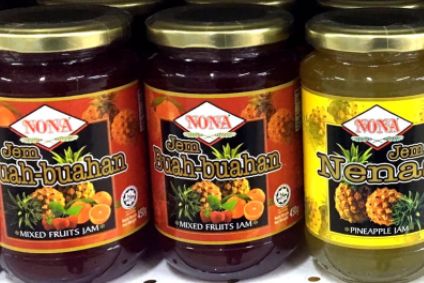 Singapore-based food and beverage maker Fraser and Neave has acquired a majority interest in Sri Nona Group of Companies, a condiments, desserts and spreads supplier in Malaysia.
Fraser and Neave has bought a 55% stake in Sri Nona through F&N Holdings Bhd, its listed subsidiary in Malaysia in which the group also owns 55%. Some MYR60m (US$14.8m) was paid for the shareholding.
In a short statement, Fraser and Neave said the deal would "strengthen the group's halal position in Malaysia".
Sri Nona manufactures and markets rice cakes, desserts, condiments such as oyster sauce, jams and spreads. Fraser and Neave said the company is "best known for its flagship product, the Nona ketupat range of rice cakes, as well its oyster sauce.
Malaysia is Fraser and Neave's largest market by annual sales and the company said the Sri Nona portfolio "complements F&N's current product offering to consumers, as well as builds a new growth pillar". Fraser and Neave markets soft drinks and dairy products in Malaysia.
The deal was announced alongside Fraser and Neave's first-quarter financial results, which included a 10.8% rise in profit to SGD64.5m (US$48.3m) in the three months to the end of December.
Sales, however, dipped 1.3% to SGD496.5m. Fraser and Neave described sales from its dairies business, which includes ice cream, as "flat" but said "strong exports cushioned the impact of muted domestic sales".
In Fraser and Neave's last full financial year, which ran to the end of September, profit after tax stood at SGD207.7m - down from SGD212.1m a year earlier, while revenue fell 4% to SGD1.83bn.