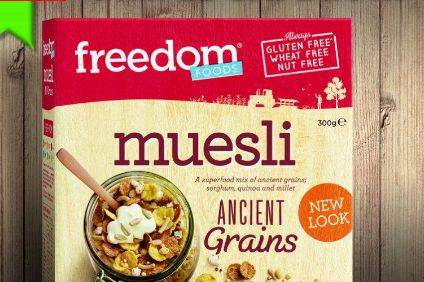 Australia's Freedom Foods Group has announced that CFO and company secretary Campbell Nicholas has resigned with immediate effect.
The news, announced today (23 June) in a statement to the Australian Securities Exchange (ASX), on which the company is listed, comes less than a month after Freedom Foods said it expects full-year profits to be "materially impacted" by the Covid-19 outbreak as the crisis hit sales in the out-of-home segment.
The free-from cereals and snacks manufacturer, which also supplies fresh milk and milk drinks and plant-based beverages, said Trevor Allen, who is a non-executive director of the company, has been appointed as company secretary with immediate effect. No announcement was made about the CFO role.
In its trading update on 29 May, Freedom Foods said it expected to incur an estimated writedown of AUD25m (US$16.6m at the prevailing exchange rate) on the carrying value of inventory linked to the consolidation of the company's "external warehousing activities, together with a detailed review of product offerings and formats".
And the business also revealed it had made "some redundancies" as a result of the "reshaping of its commercial and organisational structures to reflect the new operational footprint", which is based around Freedom Foods' focus on markets in Australia, China and south-east Asia.