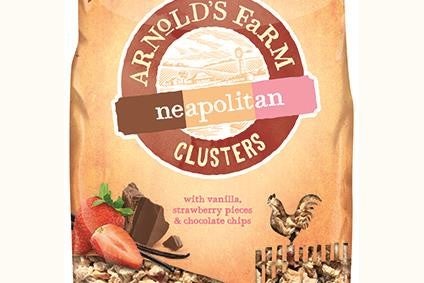 Australia's Freedom Foods Group today (29 February) reported a 21% rise in first-half revenues but a mixed set of profit figures.
The company posted net sales revenue of A$54.1m (US$38.6m) for the six months to the end of December, up from a year earlier. Freedom Foods pointed to higher sales of "new, value-added cereals, bars and non-dairy beverages", as well as an "acceleration" of sales of its Australia's Own children's milk in the second quarter.
Freedom Foods Group's gross profit stood at A$17.2m, versus A$15m in the first half of the 2014/2015 financial year.
Its reported net profit was A$23.4m, boosted by a A$25m gain on the disposal of its stake in New Zealand-based A2 Milk Co. A year earlier, Freedom Foods Group booked a net profit of A$55.2m, up sharply from A$4m in the first half of 2013/2014, thanks to a fair value gain on a reclassification of its investment in A2 Milk.
The company provided an operating net profit figure – which excluded the A2 Milk Co. gain and the share of earnings from associates – of A$4.2m, up 35.1% on the corresponding period a year earlier.
Freedom Foods Group labelled the first half of its financial year as a "successful half-year period, investing in the company's capabilities to deliver profitable growth consistent with its three-year plan through to 2018".