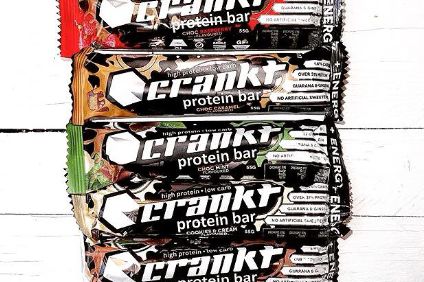 Freedom Foods Group is to distribute the Crankt Protein sports nutrition brand in the companies' domestic market of Australia.
The deal gives Freedom Foods Group exclusive distribution rights over Crankt Protein for a minimum of three years. The company also has an option to buy the brand "based on sales performance", it said.
Freedom Foods Group believes taking on the distribution of Crankt Protein will broaden its own sports-nutrition range, which includes Vital Strength after buying its owner Power Foods International last year.
The company said Crankt Protein "provides for an everyday, mainstream consumer proposition", with Vital Strength "a premium brand in the sports and nutrition category".
Crankt Protein has secured listings across a range of channels in Australia, including the country's largest grocer, Woolworths.
However, Freedom Foods Group highlighted what it said was Crankt's "strong distribution into petrol and convenience chains", which the company believes gives it an opportunity to expand the distribution of its own range into this "growing channel".
Crankt Protein is owned by Australian firm DNA Brands, which was set up in 2012 by drinks industry executive Brendan Radford. The former managing director of Rockstar energy drink's Australian arm is the company's CEO.