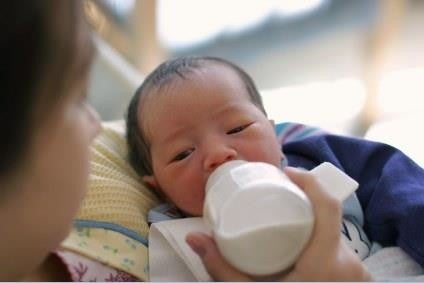 Freedom Foods Group is lining up the launch of more children's products sold under its Australia's Own brand in China.
In February, the Australia-based company launched Australia's Own Kids Milk, targeting three- to seven-year-olds in the country. The business plans to roll out products for younger and older children.
"Building off the strong consumer uptake for the brand in the three- to seven-year age bracket, the business is developing plans for [the] launch of products in the seven- to 12-year age bracket and for infant nutrition, including infant formula and infant cereals," Freedom Foods Group said today (29 February) as it outlined its half-year financial results.
Freedom Foods Group said it has plans to launch a "specialised" infant formula product in its new financial year, which starts in July. It will initially target outlets including online and offline mother-and-baby shops.
The group is working on the Australia's Own brand in China with local business Shenzhen JiaLiLe Food Co. (JLL). The 200ml Kids Milk has initially been sold in a "small number" of provinces including Zhejiang, Hunan and Jiangsu. Freedom Foods Group said it had seen "a strong increase" in the second quarter of its current financial year – a three-month period that ran until the end of December – particular, the company added, in "large-format retail supermarkets". The business has outlined plans to install additional capacity for the 200ml line at its new UHT facility in Sydney, which is set to open by April next year.
Freedom Foods Group said it and JLL is mulling "long-term ownership structures for the brand and business", including the potential for a separately listed company "to provide long-term scale and capital".
China is central to Freedom Foods Group's plans to grow its business outside Australia. In December, Freedom Foods Group launched cluster and muesli products in China under the Arnold's Farm brand the company attained through its acquisition of Australian oat-based cereal and snacks business Popina Foods
A month earlier, Freedom Foods Group signed a memorandum of understanding with JD Worldwide, the platform launched this year by Chinese e-commerce retailer JD.com, to develop the online presence of the company's brands in the country. Freedom Foods also launched a flagship store on Alibaba's Tmall International platform.
Today, the company said it had "achieved some early success" with a promotion on Tmall for the Chinese New Year "performing above expectation". Freedom Foods Group said it and Tmall are "fast tracking" plans to "accelerate [the] development" of a clutch of products in the cluster and oat porridge category. It plans, for example, to launch cereal products under its UHT dairy milk brand So Natural.
Freedom Foods Group is set to expand capacity at its Popina facility in Dandenong in Australia in part to help its plans to grow in China.