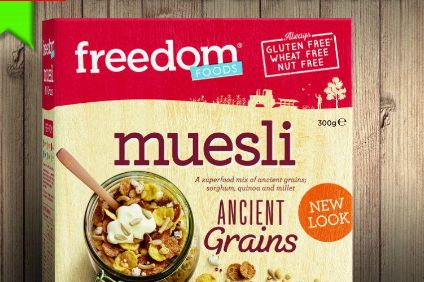 Australia's Freedom Foods has sought to reassure the market that it has not been affected by the country's raging bushfires.
In a statement to the Australian Securities Exchange (ASX), on which it is listed, the company confirmed today (8 January) that none of its dairy farms or site operations have been directly affected by the fires in Victoria and New South Wales which the country's firefighters are still trying to bring under control.
"All sites continue to remain fully operational. The company's milk supply remains in a strong position," it said.
Freedom Foods, which has a product range covering dairy, cereals, corn chips, spreads, sauces and plant-based lines, added: "We have had no interruption to daily deliveries and we continue to monitor the situation. We are working closely with our farmers to ensure they are supported through this period to ensure that supply remains unaffected."
Freedom Foods said Australian Fresh Milk Holdings (AFMH) operations have also been unaffected by the bushfires. Freedom has a 10% shareholding in AFMH, the largest producer of dairy milk in Australia.
The company also reported it is working closely with retailers by increasing, as required, supply of UHT dairy beverages to help minimise the impact of any fresh milk shortage.
Earlier this week, another Australian food business, Bega Cheese, issued a filing to the ASX to provide an update on the effects the fires in and around the Bega Valley area are having on the business and its staff.
The company, which operates two sites at Bega in NSW including a milk and bulk cheese production facility and a cheese cutting and processing facility, said fires had not directly impacted the sites which remain fully operational but said they had impacted a number of its employees and dairy farm suppliers in the region.