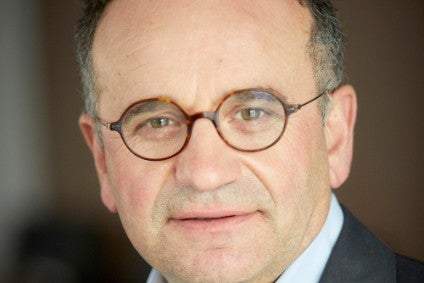 French agri-food co-op Even is preparing for a change at the top of the business, with CEO Christian Couilleau to step down from the helm next month after 27 years in charge.
Couilleau will leave the hot seat on 2 October and will be replaced by Christian Griner, who has been in charge of Even's dairy business, Laïta, since 2016.
Griner will be Even's third-ever CEO. When Couilleau was appointed chief executive in 1993, he succeeded François Dubois, who had held the position since 1964.
Even, based in Ploudaniel in Brittany, has 1,260 member farmers and employs almost 6,500 full-time staff. The co-op generates EUR2.3bn (US$2.7bn) in turnover across four businesses: upstream farming; dairy; food distribution for home delivery and foodservice; and a "diversification" division that sells prepared meals and cured ham.
The co-op's brands include Paysan Breton butter and Mamie Nova yogurt. It also supplies frozen-food for home delivery under the Argel frozen food brand.
"With the board of directors, I have complete confidence in the commitment of Christian Griner and his team to carry out our project and continue to develop the group in the service of members, employees and the regions that host our operations," Even president Guy Le Bars said.