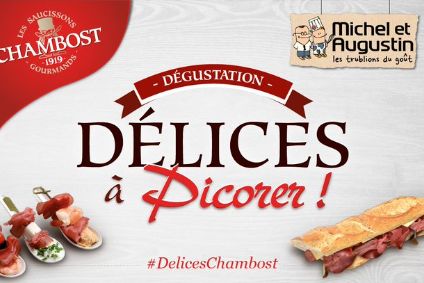 Jean Floc'h Group, the French agri-food business, has acquired local cured sausage manufacturer Chambost
Financial details have not been disclosed.
Chambost is a family business that can trace its roots back to 1919. Based in Tarare, near Lyon, it is known for the manufacture of cured meat with dried sausage a speciality. Its signature product is the Rosette de Lyon sausage brand.
Employing 33 people, the company's manufacturing facility can produce 2,400 tons of produce annually.
Jean Floc'h said the deal fits with its strategy of developing charcuterie products.
The group, based in Morteac, Brittany, has 14 production sites, employs 1,800 people and has a turnover of EUR800m (US$890.7m).
Jean Floc'h slaughters pigs and cuts and processes pig meat. The company distributes prepared meat products in France and around the world to both the retail and foodservice channels.
It has an annual production capacity of 200,000 tons of pork meat and 60,000 tons of processed products.