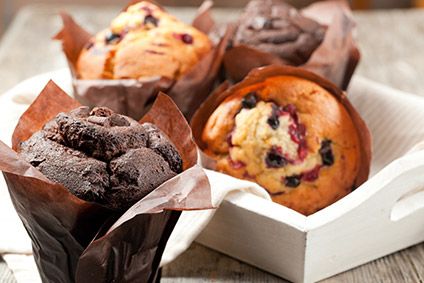 Alysse Food, the Belgium-based bakery business supplying retailers and foodservice operators, has been sold to French agri major Groupe Roullier.
Financial details were not disclosed. Roullier, which sees the majority of its revenue come from fertiliser, is the owner of French baker Pâtisseries Gourmandes and said the move for Alysse Food would "strengthen" that part of its operations.
"This takeover is fully in line with the ambitious development project of our agri-food division. It allows it to extend its pastry know-how, to broaden its offer, while accelerating its international opening," Roullier said in a statement.
Family-owned Alysse Food, set up in 1995, manufactures "American-inspired" products such as muffins, brownies, cupcakes and bagels, Roullier said.
The range of products "complements" those made by Pâtisseries Gourmandes, Roullier added. Pâtisseries Gourmandes focuses on baked goods such as madeleines and galettes. It markets products under brands including Ker Cadélac and Un Gourmand a Paris.
"This project consolidates our dynamic and will allow us to take a new step in our international development," Mickaël Le Jossec, the head of Roullier's agri-food business, said.
Roullier generated revenues of EUR2bn (US$2.37bn) in 2019. Two-thirds of its revenue are made in the fertiliser sector. The group also has interests in sectors including magnesium production and packaging.