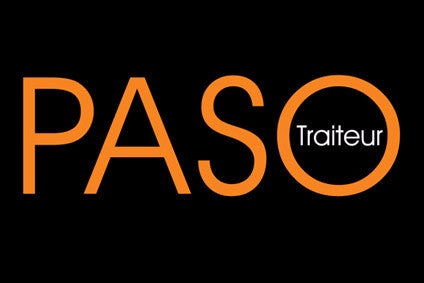 France's apéritif snacks specialist Paso-Traiteur plans to more than double production capacity at its plant in La Chapelle-Achard, western France, in response to strong growth.
The facility opened in the first half of last year following a EUR7m (US$8.4m) investment.
Paso-Traiteur's gourmet range includes pre-baked slice breads, focaccias, mini burgers and muffins.
"We have 2,500 sq-m of production capacity currently at the new plant and plan to add another 2,000 sq-m in the next two years and a further 2,500 sq-m by 2022, co-founder and CEO Tugdual Rabreau told just-food.
He said part of the increase would correspond to the transfer of 2,000-2,500 sq-m of capacity from its second plant.
Paso-Traiteur aims to double its annual turnover over the next five years from more than EUR18m in 2017, and is also aiming to grow exports via the supermarket channel, with overseas shipments currently accounting for around 5% of its annual revenue.
"The objective is to increase this to 15% by 2022," Rabreau said. "We already have some business in Germany, Belgium and Switzerland, and also ship a few pallets to the US."
The company has also made its first moves into markets in the UAE and Japan – a plan announced in 2016 – and is also eyeing the UK, Italy and Spain.