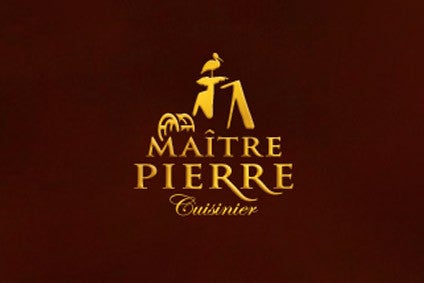 French bakery firm Maître Pierre is setting up a production plant to try to drive the continued growth of the business, particularly for exports, which generate 70% of sales.
Maître Pierre plans to set up a facility at its site in Sarrebourg, in eastern France, where its existing plant is located.
Speaking to just-food, Maître Pierre's co-founder and president, Frédéric Toussaint, said the expansion was vital if the launch of products and the company's international development were not to be compromised.
Work on the new plant, which will increase Maître Pierre's production capacity by 60-70% is set to start in early 2018 and be completed at the end of that year.
Toussaint explained there was no scope to extend capacity at Maître Pierre's current plant. As a stop-gap measure, the company is introducing a night shift at its current site in April.
Maître Pierre's biggest market in Europe is Germany. Further afield, the company has a presence in the US where it supplies a well-known retailer.
"Having consolidated our business with this customer we are now looking to grow in the US through tie-ups with other retailers," Toussaint said.
Toussaint is looking to increase Maître Pierre's turnover of EUR23m in 2016 to EUR35-38m over the next four to five years.