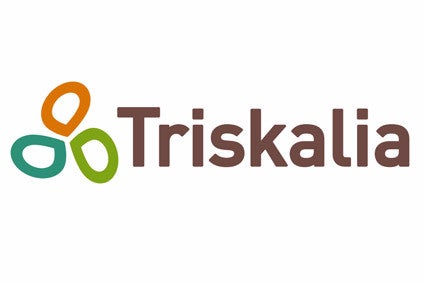 French food cooperatives Triskalia and D'Aucy have announced plans to join forces with the aim of increasing their combined turnover from EUR3.1bn (US$3.63bn) to EUR5bn by 2025.
The two Brittany-based groups signed a draft agreement today (12 December) that is scheduled to take effect in the second half of next year, subject to regulatory approval, according to a joint statement. However, the terms of the deal were not disclosed.
D'Aucy's activities include canned vegetables, ready meals, eggs and meat, and also has a significant presence in organic farming. The co-op claims to be the market leader in France of canned vegetables and the European leader in diced bacon, and has annual revenues of around EUR1.2bn.
Its overseas business accounts for 30% of the group's turnover, with products marketed in more than 50 countries, notably in the supermarket channel in France and in Europe. The business has 28 production sites, located in France, Hungary and Spain, and employs 4,000 staff.
The statement said the tie-up would provide scope for "the convergence of business lines and industrial facilities, the strategic positioning of strong brands such as D'Aucy or Paysan Breton and the strengthening of activities on the international front".
Triskalia has an annual turnover of EUR1.9bn and operates from 35 production sites, two of which are in Spain. It employs 5,000 people.
The co-op's portfolio includes Paysan Breton (dairy) Régilait (milk), Mamie Nova (yogurts and desserts) Ronsard (poultry) and Prince de Bretagne.
It also has activities in pork, beef, eggs and frozen vegetables.