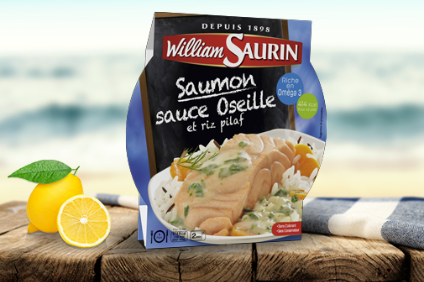 The sale of French food holdings group Financiere Turenne Lafayette (FTL)'s William Saurin arm to Cofigeo and Arterris has been green-lighted by the Commercial Court of Paris.
The food businesses made a takeover offer – of an undisclosed amount – for the ready-meals business of the embattled FTL in June. FTL has been offloading assets since an audit revealed falsification of the group's accounts. It was announced a French court would convene in September to consider the proposed takeover.
Today (3 October), FTL announced the court has said the deal can proceed.
Cofigeo operates under the brands Raynal, Roquelaure, Zapetti, Liberty and Rio and, under licence, Weight Watchers.
Arterris is a regional agricultural cooperative group that brings together more than 20,000 farmers in the south of France and is involved in food development, processing and distribution.
Eric le Gouvello, president of Financiere Turenne Lafayette, said the sale meant the William Saurin business now had "very favourable prospects".
The court's decision also marks the near completion in less than ten months of the disposal of FTL's three divisions, comprising 21 industrial sites and nearly 3,000 employees.
Only the Pizza business, Som'Baker, remains to be sold and discussions that could lead to its sale are ongoing.