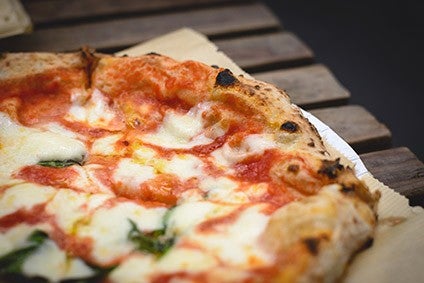 A court in France has approved the sale of pizza maker Som'Baker, a business put up for sale by French food holdings group Financiere Turenne Lafayette (FTL), which has been selling off its assets after uncovering issues with its accounts.
Som'Baker, which manufactures pizza for retailers, is to be sold to Belgian investment fund Arc Food Invest after a court in Paris gave the green light to the transaction. Based in Rancourt in northern France, the company employs 70 staff.
The deal represents the last of FTL's divisions to find a buyer, although the sale of one part of the business is still being scrutinised by French competition officials.
In December 2016, an audit into FTL's finances was carried out in the wake of the death of company founder, president and sole owner, Monique Piffaut.
The audit revealed what FTL called "a misrepresentation of the group's accounts over several years within a context of extremely poor market conditions for the food industry in general and for certain of the group's subsidiaries in particular".
The French state then signed off emergency aid of EUR70m (US$61.8m) to the embattled group, which, a source told just-food, had debts of around EUR350m.
In January last year, banking advisers were hired to find a new buyer for FTL and, throughout 2017, a series of deals were struck for parts of the business.
In April, FTL accepted an offer from local pork giant Cooperl for its charcuterie business.
Two months later, a move from Pastacorp to buy FTL's fresh pasta arm was approved by court officials.
In October, the sale of FTL's ready-meals division, including the William Saurin, brand to French food businesses Cofigeo and Arterris was sanctioned.
However, in December, France's competition watchdog, L'Autorité de la Concurrence, announced it would look into the sale of the ready-meals business after "initial consultations with market participants". The probe is ongoing.
Nevertheless, announcing the court approval of the Som'Baker transaction, FTL president Eric le Gouvello said: "The implementation and conclusion of this operation will mark the good end of the sale of the group's activities. We will thus have preserved all of its operational activities and related jobs, seriously threatened a year ago."
There was at least one competing offer for Som'Baker. Philippe Delecroix, who set up Som'Baker in 2004, teamed up with two of the company's executives to table a bid. At the time, they said they would safeguard the jobs at Som'Baker and create more positions.
Officials for FTL told just-food today the decision to sell Som'Baker to Arc Food Invest was "the decision of the tribunal". However, they added: "As stated in FTL's statement, "the Som'Baker staff representatives also gave a favourable opinion to this offer."