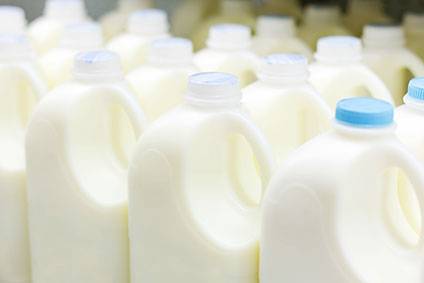 A court in France has ruled it is no longer mandatory to indicate the origin of milk on product labels.
The Council of State, the highest French administrative court, annulled a government decree that had stipulated details of the origin of milk should be displayed on product labels, including when it is used as an ingredient in pre-packaged foods This has been the case for the last four years.
After lobbying from French dairy giant Lactalis, the court deemed the decree illegal.
In 2016, the European Commission agreed in principle for France to test out labels indicating the origin of meat and milk in processed foods.
The measure was viewed as a means of supporting French agriculture and promoting 'made in France' products, as well as addressing food safety issues in the wake of the so-called 'horsegate' scandal in parts of Europe in 2013.
A trial was held for the period from the 1 January 2017 to 31 December 31 2018 but it was extended by decrees until 31 December 2021.
However, the court's ruling means mentioning the geographical origin of milk on labels is no longer compulsory.
Lactalis had argued the law was contrary to European Union regulations concerning information for consumers on foodstuffs.
In its ruling, the Council of State said it considered it to be illegal to impose the geographical labelling of milk, because there is no proven link between its origin and its properties.
The ruling follows a recent statement from the European Court of Justice in which it said mandatory national origin labelling schemes contradict the essence of the EU's single market principle and give way to "nationalistic, even chauvinistic, instincts".
In a statement, trade body The European Dairy Association said it supported the French court's ruling, which had brought a "long anti-EU issue to a late, but good end".
It added: "The decision by the French Conseil d'Etat represents a solid support of the single market principle and gives a clear sign to both, the European Commission and the national legislators.
"The European dairy industry is confident that the EU Commission, as guardian of the treaty, will now take up the fight for the single market principle and stop all national(istic) initiatives for mandatory origin labelling of milk and dairy."
In a statement sent to just-food, Lactalis said: "Lactalis Group takes note of the decision of the French Council of State to annul the decree on the indication of the origin of milk.
"Lactalis indicates the origin of its products on all of its brand packaging and this indication will remain in place.
"The reason for seeking the annulment of the decree was to ensure that the free movement of goods would not be undermined by a proliferation of origin decrees in Europe. The European market must remain a single market in order to preserve exports of dairy products. Preserving exports also means preserving the entire dairy industry."