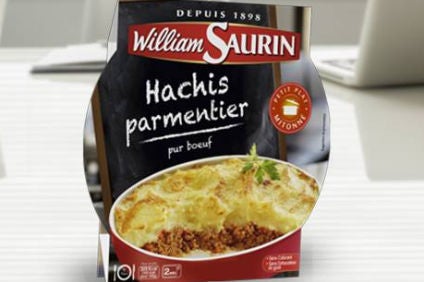 A French court will convene in September to consider the proposed takeover of the ready meals business of the under-pressure local food holdings company of Financiere Turenne Lafayette (FTL) by Cofigeo and Arterris.
The proposed joint takeover of the division, which includes the William Saurin brand, was revealed earlier this month.
FTL said yesterday (15 June) the Paris commercial court will hold a hearing into the proposed deal on 11 September, which concerns the acquisition of William Saurin and all its subsidiaries and employees and is "based on a significant investment plan".
Meanwhile, FTL said it had already signed a lease-management agreement with Cofigeo and Arterris allowing them to manage the business until the takeover is decided upon.
FTL said the aim of the lease-management arrangement was to "ensure the continuity of the activity of each of the companies in the prepared foods division in the best conditions and to guarantee to the maximum the interests of its partners, suppliers and employees".
FTL has been offloading assets since an audit, published last December, revealed falsification of the group's accounts. The audit followed the death of FTL founder, president and sole owner, Monique Piffaut, in November.
In a related move, FTL also said yesterday the Paris commercial court had approved the sale of FTL's charcuterie and cooked meats business to French pork producer Cooperl Arc Atlantique.