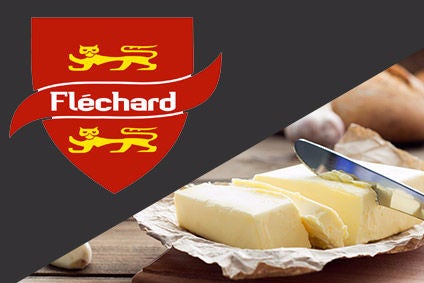 French dairy Fléchard is investing EUR5m in increasing capacity at its site in La Chapelle d'Andaine, in western France, in anticipation of export growth, notably in Asia.
Some 40% of the family firm's annual sales of EUR200m are from exports of butter, as well as the clarified butter, ghee, which is popular in Asia and the Middle East.
Fléchard's investment will focus on an extension of existing production facilities dedicated to cream cheese and UHT cream manufacture and also the construction of a refrigerated warehouse comprising a tunnel freezer, a zone for the preparation of orders and a loading bay.
The company has been hit hard by Russia's food embargo, which resulted in an 80% reduction in its fresh cheese spreads output but also led to the company speeding up its export strategy to Asia.
Fléchard's sales director, Maxime Fléchard, told just-food the firm is on the point of launching a cream cheese made from vegetables in China, Taiwan and Singapore to compete with similar, more expensive products made from cow's milk.
The company is also exploring export opportunities in Pakistan and Azerbaijan.
Fléchard's main activity is in butter used in the pâtisserie sector followed by butter for industrial production and traditional butter sold in supermarkets.