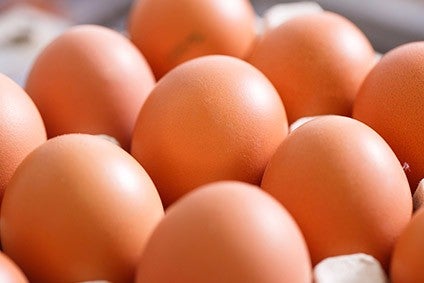 Matines, the French egg supplier owned by local agri-food group Avril, is looking to switch more of its business to free-range and organic production, a move it says could lead to the closure of a packing facility and jobs being axed.
The company insisted the proposed new strategy came amid "a marked change" in the market for shell eggs in France, where demand for "standard" eggs is falling.
"This transformation responds to Matines' strong strategic ambition to reconquer its leadership in supermarkets and adapt to a market that is now driving growth towards alternative egg production systems," the company said.
"This is now essential if we are to preserve the future of the company and restore its growth, while at the same time supporting the activities in different regions of numerous partner producers in the French egg sector."
Matines said the plans, which it has presented to staff, may see the company shut a site in Branges in the east of the country, one of its seven packing centres. The proposals could also lead to the "specialisation of certain activities" at a facility in Naizin in western France.
The company employs 357 staff across the seven packing sites and two administrative offices. The group said the proposals would mean it was "likely" 72 posts would be cut, although it insisted "managers would be committed to minimising actual job losses".
Talks with staff representatives are to continue.