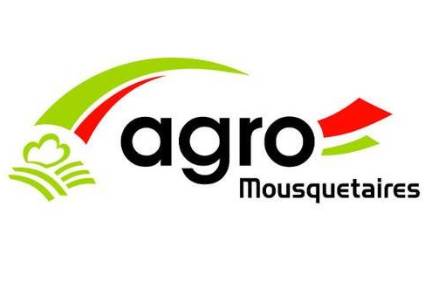 France-based food group Agromousquetaires is preparing for a move into the UK private-label market in a bid to increase sales and expand product development overseas.
Agromousquetaires, the food and drink manufacturing division of French food-to-retail conglomerate Groupement des Mousquetaires, is already in what it described as "advanced" talks with some of the UK's top retailers to offer a range of "high-quality French appetiser-to-dessert products" targeting UK consumers' palates and budgets.
Agromousquetaires CEO Christophe Bonno told just-food the UK market is a "key market" for the group's expansion despite Brexit being on the horizon.
Bonno said: "We are not in the UK at present, but it is a big market for French food manufacturers and so we are already prospecting there." He confirmed talks are already under way with retailers including Tesco, Asda, The Co-operative Group and Marks and Spencer. Bonno said Agromousquetaires is offering retailers a range of "French cuisine with simplicity and accessibility and a French touch" to be sold under private labels.
Caroline Durand, Agromousquetaires' key account managing director for the UK market, told just-food regardless of the outcome of Brexit negotiations, the group felt the time was right to enter the market despite its "challenging economic backdrop".
Durand said: "Disposable incomes in the UK are still low and customers are sensitive to prices and are looking for everyday good value. According to research by Nielsen, discounters' market share in the UK is growing, from 10% in 2016 with the expectation it will be around 13% for 2017."
Durand said the trading conditions presented UK retailers with the "strategic necessity" of differentiating themselves from discounters like Aldi and Lidl by offering new products and "good value premium labels", which, she argued is where Agromousquetaires sees its UK entry point.
"We believe we can provide a specific range of traditional but simple French recipes at a reasonable price that will allow retailers to adapt, meet new consumer trends and gain in profitability," Durand said. She said the group's own research in the UK showed that while consumers thought French food "too complicated, too sophisticated and complicated to cook" themselves, ready-made meals featuring traditional French dishes would be popular.
"We are talking to retailers about responding to consumers' needs by offering meals that fit British meal occasions, as well as enjoying out-of-home, such as with appetisers and snacks to enjoy anytime". "These can include fresh, frozen or deli foods with fish, meat, pasta or stir fries. We are offering dishes such as French chicken ragout or ratatouille, prepared by French chefs but as convenience foods for the British."
In addition, Agromousquetaires is talking to retailers about supplying a range of fresh and part-baked bread products from its own bakeries in France. "We are talking about providing high-end, convenience food products at a reasonable price – a mid-range price for everyday food adapted for British eating habits and tastes," Durand said.
Durand said talks with some UK retailers had already moved to the "next steps", but the group was not yet ready to disclose more details or a proposed timetable for sealing its first deals.
Agromousquetaires, which has more than 60 production sites in France and 11,000 employees, claims to be the leading supplier of private-label products in France by market share. Agromousquetaires' turnover in 2015 was EUR4bn (US$4.27bn), of which three-quarters is generated by sales to its sister grocery business Intermarche. The group supplies some 45% of Intermarche's private labels.