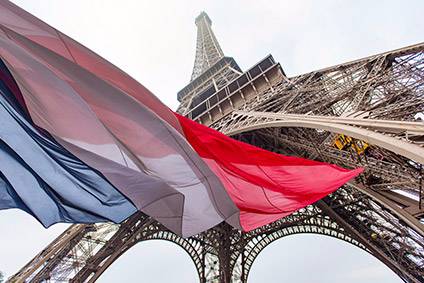 French food industry federation, the Association Nationale des Industries Alimentaires (ANIA), says retail margins are at their lowest point in 40 years amid a backdrop of a decline in production and falling prices.
ANIA says the situation is "dangerously weakening" the financial standing of companies in the sector and their suppliers, and accused retailers of driving down prices.
Speaking in conjunction with the release of its 2017 annual report, the body's president Jean-Philippe Girard said there were some positive elements to take from last year, notably a 4% increase in the trade surplus from food exports and also job creation in the sector.
However, he could not hide his concern at the continued decline in the price of staple food products, which fell by almost four percentage points last year compared to 2016.
Girard said "the destruction in value" was "a direct consequence of a price war being waged by retailers" that has damaged earnings of French food firms to the tune of EUR4bn (US$4.9bn|) since 2014.
Girard described the commercial negotiations in 2018 between ANIA's members and retailers as "catastrophic", maintaining the tense climate of recent years.