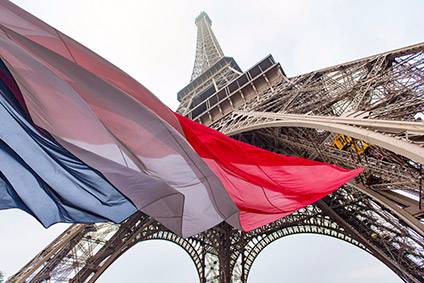 France's food manufacturing industry association, the ANIA, has said it is aiming to put in place a "Marshall Plan" for the export of food made in the country.
The ANIA is concerned that French agri-food exports are mainly to other European countries (66%) whereas only 14% go to Asia and 10% to the United States, Canada and Mexico.
It sees the international market as offering major growth potential for French companies pointing out that only two out of ten French companies export, versus eight out of ten in Germany, and that only 21% of the turnover of agri-food companies is realised internationally.
The ANIA points to several difficulties including a lack of human resources and especially a shortage of salespeople to find prospects and contact customers. It also highlights a lack of investment capacity and a lack of information, whether in terms of the regulations that may be faced or in identifying target markets.
It announced at the SIAL food show in Paris that it will be launching a series of initiatives including establishing collective export programmes centred on China and the US, organising buyers' visits to France, putting on promotion weeks and setting up roadshows.
It will also promote the ANIA Export Club, co-hosted with Business France, and plans to launch an accelerator dedicated to the agri-food industry next year.
Richard Girardot, president of ANIA, said: "This Marshall Plan opens up a new dynamic, a new, more offensive mindset that will enable our small, medium and large businesses in all regions to get back on top of the podium of food exporters.
"It is now a question of accelerating the transformation with the help of our partners and the public authorities. Dare, be ambitious, hunt in pack."
The Marshall Plan was an American-led and funded initiative to aid Western European recovery after World War Two.