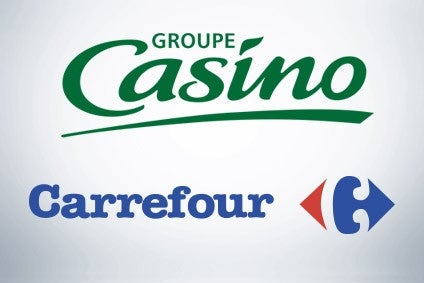 A report from credit ratings agency Moody's has warned French grocery retailers are facing a series of threats to their business model.
Moody's suggested operating conditions in the French grocery market are likely to become "increasingly difficult" in the coming years, due to increased "structural challenges", including rising online sales and competition from alternative retailers.
The report noted sales of fast moving consumer goods in France rose by just 1.5% last year, which was below the rate of inflation of 1.8%.
"Despite French GDP growth of 1-2% since 2016, the fast moving consumer goods market, which includes packaged food and cleaning and hygiene products sold in supermarkets, has barely grown in line with inflation, pointing to stagnating industry sales in real terms," Moody's said in the report.
It added: "We believe that operating conditions will become increasingly difficult in the coming years as structural challenges pile up."
Amongst the most prominent of the long-term challenges Moody's said grocers face is the continuing fall in sales at hypermarkets.
"This will reduce grocers' profitability because a large portion of hypermarkets' costs, such as rent and salaries are fixed," it said.
It pointed out a large part of the revenues from French supermarket giants Carrefour and Casino still comes from hypermarkets: 52% and 25%, respectively.
Moody's said rising online sales are credit negative for the grocers because they are less profitable than in-store sales owing to high delivery and logistics costs.
And the report points to changing consumer attitudes feeding the growth of alternative retailers.
It quotes research from Kantar that suggests 56% of French people mistrust mass retailing and that affluent customers are increasingly shopping at organic grocers or specialist fresh food retailers such as Grand Frais, while discounters such as LIDL and Aldi are meeting lower income consumers' need for value.