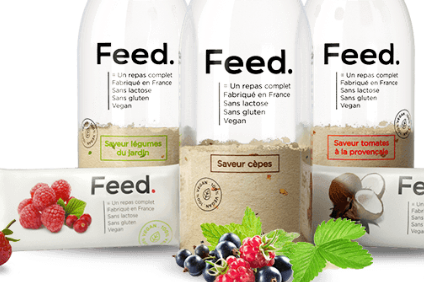 French food start-up Feed has attracted a new round of funding led by Alven and existing investor Otium Brands.
Nine months after its last fundraising round, the start-up has raised an additional EUR15m (US$17.4m)
Feed develops meal alternatives for active people. The brand's range of bars, drinks and shaker are vegan, lactose-free, gluten-free and GMO-free,
Recently Feed expanded its product range to meet market demands by partnering with 2-Michelin star chef Thierry Marx to create a new organic range.
Originally available only in France, Feed now delivers bars and drinks to more than 30 countries.
It said this new fundraising will allow it to accelerate its commercial development in Europe and support new product development.
The company is targeting turnover of EUR10m turnover by the end of 2018.
Paris-based Alven is an independent venture-capital firm with five funds that have backed more than 100 start-ups over 17 years.
Otium Brands, also based in Paris, is an early stage venture-capital fund. It invests between EUR500,000 and EUR5m in European start-ups with a focus on tech investments.