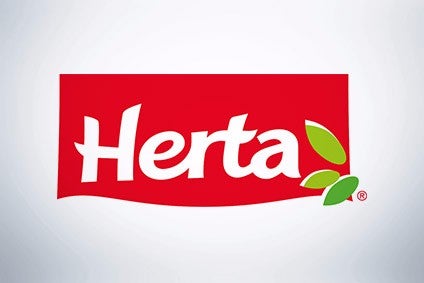 Bigard, the France-based meat processor, has reportedly tabled an one offer for the Herta meats unit Nestlé effectively put on the block earlier this year.
According to French newspaper Les Echos, Nestlé believes Bigard's bid is too low and France's largest meat group has another month to reassess its offer.
Approached by just-food to confirm the Les Echos report, a Nestlé spokesperson said: "We have no comment to make." Bigard could not be reached outside normal office hours.
Nestlé announced in February it had started to weigh up the options for its Herta meats unit. The company said at the time it expected to complete the review of the assets, which include a possible sale of the business, by the end of 2019.
The deliberations cover Herta charcuterie products in France, Germany, Belgium, Luxembourg, the UK and Ireland. The products generated sales of about CHF680m (US$689.7m) in 2018. Nestlé said it wanted to keep and develop the Herta-branded dough and vegetarian businesses.
In May, when Nestlé held its annual conference with investors, CEO Mark Schneider set out why the Herta business was under review.
"On Herta, clearly you have heard us stress the importance of plant based alternatives. I think that plant-based is one of these trends that is not only attractive mid-term and short term but also mid to long term. This is not about people converting to veganism this is about people having a more flexible diet over time and putting some plant based alternatives into their meal plans. As that happens over time you will have all the elements for long-term mega trends here, whether it's meat products or on dairy products. With Herta, this is a business that had its core, its brand essence, in cold cuts and sandwich type meat products," Schneider said.
"You are talking about industry fundamentals that are much lower growth. They are also volatile because you are talking about product dependency on commodity pricing. The business has done wonderfully well in its segment. In its segment, it is actually one of the leaders in Europe and its financial performance is wonderful so in its segment it is very attractive. But the segment overall is not one that is either financially imperative to us or strategically getting us to where we want to be from a nutrition, health and wellness point of view."