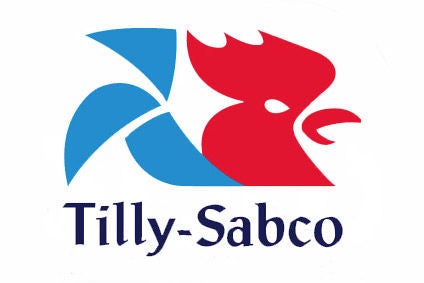 French poultry firm Tilly-Sabco has gone into liquidation.
BFM Business is reporting the 63 employees at the company's Guerlesquin factory are likely to lose their jobs.
It reports the Commercial Court of Brest announced the liquidation of the poultry factory today (24 April).
Tilly-Sabco, which makes chicken sausages at a factory that once operated as a major slaughterhouse, entered administration late last month for the third time in four years.
BFM Business reports Tilly-Sabco had not found a buyer by the deadline of 13 April leaving the court with little option but to close it down.
Local media outlet Ouest France quoted employee Nadine Le Guen, a delegate for the CGT trade union, who had travelled to the court hearing, as expressing sadness "to see this factory, at one time full of life, empty".
But she told BFM: "We were expecting it unfortunately – it's not a surprise."
In March when the business went into administration, Valerie Leger, a lawyer for Tilly-Sabco, reportedly pointed to difficult market conditions and tough competition. When approached by just-food, Leger confirmed Tilly-Sabco has gone into liquidation but declined to comment further.
In 2016 the company was acquired by Dutch food group Wegdam Holding – which specialises in the production and distribution of frozen food products. just-food has contacted company director Brian Wegdam for a comment.