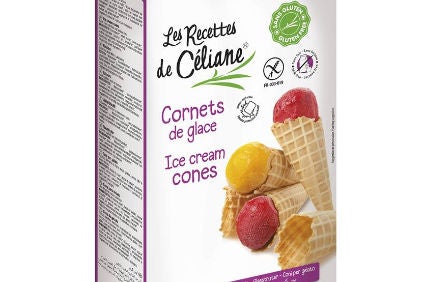 French organic and gluten-free group ABCD Nutrition has attracted investment from agri-food industry investor Unigrains, which will be a minority shareholder in the business.
The transaction has seen one existing investor, Amundi Private Equity Funds, sell its shares in ABCD Nutrition.
Existing shareholders, Picardie Investissement and Generis Capital Partners, have "re-invested" in the business as part of the deal. Financial details were not disclosed.
ABCD Nutrition's management are the majority owners of the company, which was founded in 2009.
"This strategic and financial operation is organised around a major industrial project for a new site located in Noyon [in northern France], which will enable the group to significantly increase capacity and position itself in anticipation of future demand and evolving market conditions," ABCD Nutrition said.
ABCD Nutrition's president, Bruno Pierre, added: "Our ambition is to be the French expert in organic foods and gourmet nutrition. Our DNA, centred on innovation and production, is strengthened by the arrival of our new partner, Unigrains, who understands our mission and shares our values."
A Unigrains spokesperson told just-food ABCD Nutrition was "seeing strong growth of over 20% per year for the past three years, a trend which is expected to continue".
The "internationalisation" of the company was "a key theme" at the business, the spokesperson added.
"Exports represent around 15% of sales, mainly from private-label activities and its Recettes de Céliane brand. The focus is on Italy, Germany, UK and Scandinavia and will be a key lever going forward."
ABCD Nutrition generates annual sales of over EUR20m.