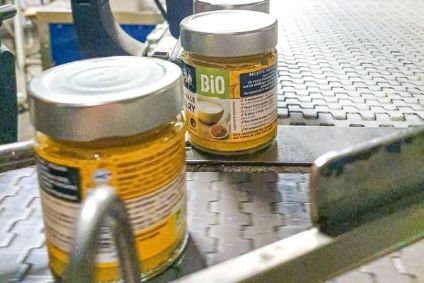 France-based organic-foods company Natimpact is to buy a majority stake in local chutney, condiments and sauces supplier Le Coq Noir.
Financial terms were not disclosed in a statement issued by M&A adviser Oaklins, which worked on the transaction.
Le Coq Noir markets products under its namesake brand, which is targeted at France's supermarkets. The company also has the Le Voyage de Mamabé brand, which is sold through organic stores.
Natimpact's move for a majority stake in Le Coq Noir follows the acquisition of French organic jam business Naturgie-Favols in 2019 and the purchase of chocolate maker Bovetti last year.
"Le Coq Noir stands out for its unique historical know-how, the creativity of its recipes and the quality of its raw materials, in particular the organic chilli pepper from Provence," Natimpact president Didier Suberbielle said.
Suberbielle was one of three executives to have set up Natimpact in 2019, alongside the investment fund Triodos Food Transition Europe and the French regional funds of investment bank Crédit Agricole. Natimpact is aiming to form a "federation of autonomous SMEs" in France's organic industry. The Le Coq Noir deal takes Natimpact's turnover to almost EUR25m (US$29.8m). The company is aiming for a turnover of EUR50-70m by 2025.
Founded in 1979, Le Coq Noir was taken over in 2009 by the founder's daughter, Alix Kautzmann, and her husband, Joël. They will become shareholders in the wider Natimpact group.
In a joint statement, they said: "We are very happy to join Natimpact group, whose values are the same as ours: respect for people and the environment, and a true culture of product quality."