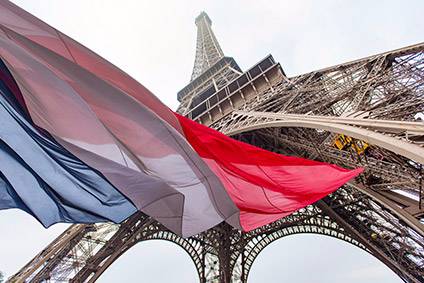 Legislation regulating minimum prices on food products and limiting promotional sales by retailers was passed by the French parliament yesterday (2 October).
The law is the outcome of a 'farm-to-fork' reform charter drawn up almost a year ago at the behest of France's President, Emmanuel Macron, with the aim of creating a more sustainable, equitable and safer future for all of the players in the food supply chain.
France's food manufacturing industry association, the ANIA, was among its signatories.
In a statement, the trade body underlined its "firm support" for what was a major law "whose objective was to stop the price war which each year has further weakened the food sector. The fair price is not the lowest price".
The ANIA highlighted two measures in the legislation – "bringing to an end selling at a loss" on the part of retailers and wrapping a regulatory framework around "the permanent giveway of food products".
On pricing, the law makes provision to lift the threshold below which retailers cannot sell food products by 10% and to put checks on promotional deals by limiting discounts to not more than 34% of a product's value, thus curbing major bargain sales such as 'two-for-ones.'
Under the new law, prices will be calculated on the basis of production costs instead of being imposed by retailers.
However, farmers' unions bemoan the fact the French government has not set recognised benchmarks, preferring to leave it to individual branches of the farming industry to determine their own system. They say this may lead to a lack of consensus on what the 'reference' price should be.
The ANIA called for the law and the notion of "price dumping" on food products it embodies, to be "very rapidly introduced" with the next round of commercial negotiations in the sector due to start in only a few weeks time.
"The state must see to it that this law is respected and sanction those who don't play the game," it urged.