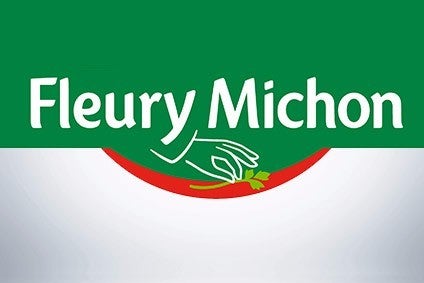 French group Fleury Michon said its sales performance in the country's supermarket channel weighed on its top line in 2016, offsetting growth from its international and foodservice arms.
Group-wide sales fell 2.6% to EUR737.8m (US$785m) last year as the company lapped a year of "strong revenue growth" in 2015.
Revenue generated from Fleury Michon's French supermarket business – its largest unit – decreased by 4.4% in the period, declining to EUR625.2m. The company said its sales were depressed by "relatively flat demand" coupled with price increases and lower promotional activity.
This decrease more than offset gains elsewhere in the business. International sales increased by 13.5% reflecting "good business levels", particularly in Canada. Fleury Michon's foodsercive business expanded by 5.1% in the 12 months, the French company added.
Looking to 2017, Fleury Michon said it will focus on "certified sourcing channels", product health benefits and additions to the vegetable protein range. The company added that these efforts will be supported by marketing spending to support growth.