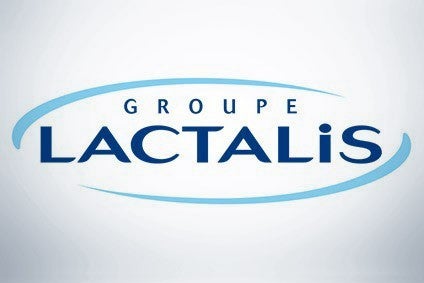 Police have raided the premises of troubled French dairy group Lactalis, which is embroiled in a large-scale recall of products linked to a salmonella outbreak.
The news agency Reuters, quoting a source at the Paris prosecutor's office, has reported police searched five Lactalis sites today (17 January).
Investigators were seen entering Lactalis' offices in Laval, western France as well as its factory in nearby Craon, which has been identified as the source of the tainted infant formula at the heart of the salmonella scare.
Reuters quoted Lactalis' spokesman Michel Nalet as saying the group was ready to collaborate with judicial authorities.
"We will provide all necesments so that the investigation can run smoothly," he said.
Lactalis CEO Emmanuel Besnier said at the weekend more than 12m packages of baby milk had been recalled in 83 countries and offered to compensate all the affected families.
More than 30 children have fallen ill as a result of the outbreak.
Besnier's promise came two days after Lactalis widened a product recall to cover all infant formula made at its Craon plan, regardless of the manufacture date.
Last Friday's recall update was the the fourth extension to a recall first announced last month.
The widening of the recall followed the revelation a number of French grocers had still been stocking formula that had been the subject of the previous recall, issued on 21 December.
The Paris prosecutor opened a preliminary probe into the salmonella contamination scare in late December.
Reports in France say hundreds of families have filed lawsuits against the company.