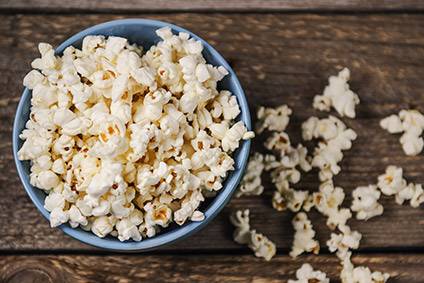 French popcorn maker Nataïs, eyeing a significant increase in its export business this year, is looking to ramp up its presence in emerging markets.
Exports account for around 90% of Nataïs' sales. The firm has confirmed to just-food it aims to quadruple volumes to Asia where it shipped 500 tonnes of product in 2016.
Nataïs is also looking to more than double exports to Russia – where it has a market share of 15% – from 2,500 tonnes last year to 5,500 tonnes in 2017, as well as doubling exports to the Gulf states and north Africa having shipped 200 tonnes to each of these regions in 2016.
The firm, which is based near Toulouse, is forecasting a global marketed volume of 42,000 tonnes this year against 36,000 tonnes in 2016 and 32,000 tonnes in 2015.
The biggest markets for its products are France and western Europe, in particular, Germany, the UK, Ireland and Portugal.
Nataïs claims to have a share of the popcorn market in France and Europe of respectively 80% and 35%. It underlines that sales of bulk popcorn – consumed notably at public gatherings and in cinemas – are the most dynamic, with 25% annual growth, compared to microwaveable packets, of which sales are rising 10%.
Last year, Natais posted an annual turnover of EUR43.3m, compared to EUR39.6m in 2015.