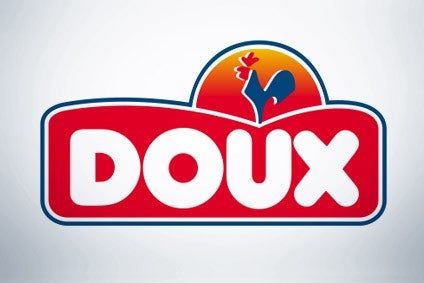 A French commercial court has chosen a consortium led by French poultry group LDC to take over ailing chicken processor Groupe Doux.
The consortium, which also includes French agri-food co-op – and Doux majority shareholder – Terrena, plus Saudi group Al-Munajem, was preferred to a competing a bid from Ukraine-based poultry processor MHP.
The court said the consortium will take on 811 of Doux's staff directly and offered to find employment solutions for all of the remaining members of workforce, which totals more than 1,100 workers.
The consortium is paying close to EUR20m for Doux's assets excluding the definitive valuation of its stock, the court said.
No-one was immediately available to comment at LDC.
In a joint statement, the French government and the Brittany regional authority hailed "an exemplary" bid that "ticked all the boxes" of maintaining a maximum number of jobs, putting Doux on a stable and sustainable footing and strengthening the poultry sector in France.
The project also includes the creation of a new company, Yer Breizh, to bring together the upstream players in Brittany's poultry sector. Brittany's regional authority will be a shareholder in the new entity.
The court noted the quality of MHP's offer but said it was regrettable it had made provision for a two-year gap between the closure of a Doux plant and the construction of a new one.