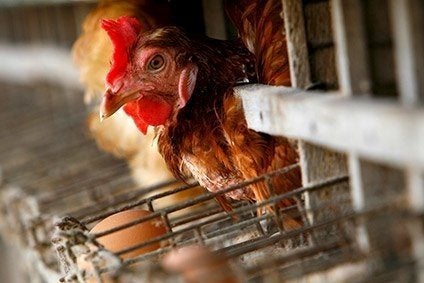 France's competition regulator has issued fines worth over EUR15m (US$17m) to 20 poultry firms for breaking competition rules – but admitted the penalties were more moderate than usual.
The Autorité de la Concurrence handed out fines totalling EUR15.2m to 21 poultry firms and two trade bodies for "having concerted [on prices] between 2000 and 2007 with a view to reducing uncertainty within the framework of their commercial negotiations".
The regulator said it had decided "in the general interest" to depart from its usual method of determining sanctions and imposed more lighter fines. It said it had taken into account "the collective commitment" taken by the vast majority of the companies "to set up a joint-trade organisation" spanning the entire poultry industry in order to promote transparency in the sector.
The practices sanctioned corresponded to an "exceptional episode, that of a very strong increase in cereal prices", the regulator said.
Processors had concerted on the ways the increased costs could be recouped in prices.
LDC was handed the heaviest fine – EUR5m. Other firms benefited from a reduction on the initial amount of up to 90%.
In a statement, LDC said the level of the fines appeared to be "disproportionate to the actions sanctioned" but did not indicate whether it planned to appeal.
Among the others processors fined was listed poultry processor Duc, which has been ordered to pay EUR100,000 instead of EUR1m.
Duc said it "regretted" the fines imposed on an industry that was "still in big trouble".
The company said its fine would not affect the financial restructuring measures it recently announced.