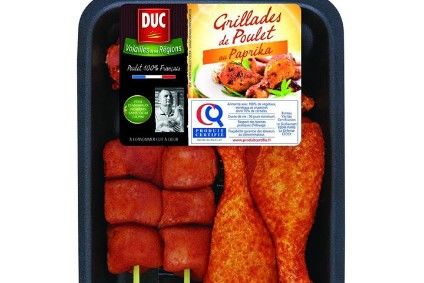 Groupe Duc, the French poultry processor set to be taken over by Dutch peer Plukon Food Group, saw its losses widen in the first half of its financial year.
Duc booked a loss of EUR5.6m for the six months to the end of June, compared to a loss of EUR1.3m a year earlier. The company reported an operating loss of EUR5m, versus EUR1.1m in the first six months of 2015.
The group's turnover, first reported in August, slid 7.2% to EUR85m. Duc pointed to the impact of an outbreak of avian influenza in the south-west of France, a decline in poultry consumption in the country, pressure on selling prices and "fierce competition" from imports.
Duc published its first-half profits alongside the announcement of its deal with Plukon. The company also presented unaudited data on its sales in its third quarter. Sales in the third quarter dropped 3.7% to EUR42.5m.
The deal with Plukon will see the Dutch group first buy a 97% stake in Duc, with plans to buy the remaining shares in what the French company called "a compulsory squeeze-out procedure".