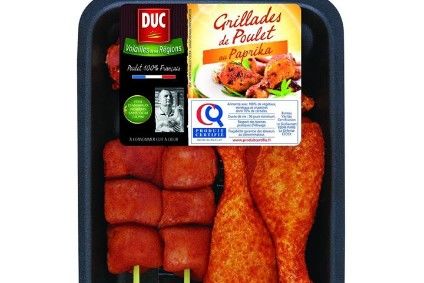 French poultry processor Groupe Duc today (22 November) asked for trading in its shares to be suspended as the company is in talks over a possible "significant transaction".
In a stock exchange filing this afternoon, Duc said it was "in final negotiations" with "an industrial player" on "a significant transaction on its entire business".
Duc said the transaction would "ensure financial stability and have a significant impact on its capital".
In its brief statement, Duc said the suspension on trading in its shares would be "effective until further notice" from the company.
A spokesperson for Duc did not respond to a request for further comment.
Last month, Duc announced the departure of CEO Joel Marchand for "personal reasons". Damien Calandre, Duc's industrial and purchasing director, was appointed to replace Marchand. Duc said Calandre had insisted the company's strategy would remain unchanged.
In August, Duc reported a 7% fall in first-half sales after continuing to see domestic and international factors hit the business. Duc cited the bird flu outbreak in south-west France in 2015 as a factor in its decline in revenues. Duc said the outbreak had led to the closure of export markets including China and South Africa. It also pointed to a fall in poultry consumption domestically.
In 2015, Duc generated sales of EUR180.6m (US$192m), down 2.5% on 2014. The company's profitability improved although it still made an operating loss amid pressure on selling prices. Duc posted an operating loss of EUR1.4m, versus EUR2.6m a year earlier. It booked a net profit of EUR570,000 against a net loss of EUR3.8m a year ago.